The life of N'tji, a boy like many others. After leaving the Koranic school without any training, N'tji roams the city and begins to steal. One day he tries to rob a navetane, a seasonal worker, but is caught by the police and spends three years in prison. When he is released, his uncle persuades him to return to the village. The five days correspond to the days that have contributed to N'tji's psychological make-up: the first is the day he started Koranic school; the second is that of the first theft; the third is the day he comes out of prison. The fourth and fifth, which were to be the choice of a profession and the day he reaches a certain economic stability, were never filmed.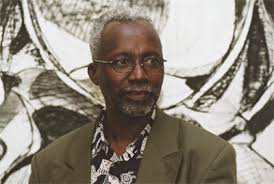 Souleymane Cissé
Souleymane Cissé was born in Bamako in 1940. A photographer, he won a scholarship at a stage to study as a projectionist in Moscow. He later won a second scholarship to study cinema at the VGIK in Moscow. After returning to Bamako, he worked at the Ministry of Information, filming reportages and documentaries. He true career as a director began with the medium-length film Cinq jours d'une vie (1973). He first full-length film, Den Muso (1975) - and also the first full-length film in Mali shot in the Bambarà tongue - was banned by the censors. It was the first episode in the difficult relationship between the director - who was also arrested - and the world of public administration.
FILMOGRAFIA
L'Homme et les idoles (cm, 1965), L'Aspirant (cm, 1968), Sources d'inspiration (doc., 1968), Degal à Dialloube (cm, 1970), Fête du Sanké (cm, 1971), Cinq jours d'une vie (cm, 1973), Dixième anniversaire de l'OUA (doc., 1973), Den muso (The Girl, 1975), Baara (1982), Chanteurs traditionels des Îles Seychelles (cm, 1978), Finyé (The Wind, 1982); Yeelen (La luce, 1987), Un certain matin (1992), Waati (1995).
Director and screenplay: Souleymane Cissé.
Director of photography: Souleymane Cissé.
Cast: Falaye Dabo, Myriam Thiam.
Production company: Scinfoma (Senegal) e Ministère de la Coopération Français.