ASIMON VE ASIVAL
TOKENS AND TRANQUILLIZERS

A youth, a young woman, a couple of public telephones on a desolate street outside of the city. He has been kicked out of an officers' training school and is waiting for a telephone call from his girlfriend. She uses the two telephones as an office for her erotic telephone service. There are looks, telephone calls, and short exchanges of words between them. The two end up contacting each other from one telephone to the other and telling each other about their emotional lives.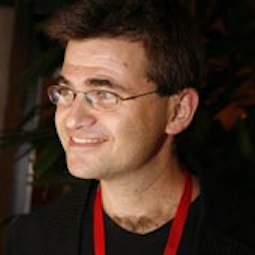 Eitan Anner
Eitan Anner (Jerusalem, 1969) is a student of the Jerusalem Film & Television School. Asimon ve asival was made during his second year of studies.
FILMOGRAFIA
Asimon ve asival (Tokens and Tranquillizers, 16mm, cm, 1995).
Director and screenplay: Eitan Anner.
Director of photography: Ran Carmeli.
Editor: Liat Kaplan.
Sound: Dani Marx.
Cast: Dana Berger, Tomer Sharon.
Producer: Carmit Harash.
Director of Production: Ronit Kfir.
Produzione e vendita all'estero: The Jerusalem Film and Television School (JFTS), 4 Yad Harutzim St., P.O.B. 10636, Jerusalem 91103, Israel, tel. +972-2731950, fax +9722731949.