FALLEN CHAMP: THE UNTOLD STORY OF MIKE TYSON

Barbara Kopple ha diretto e prodotto una lunga serie di documentari fin dai primi anni '70, divenendo in breve tempo una delle più premiate registe indipendenti del cinema americano. Fallen Champ ha ottenuto una nomination all'Emmy e ha vinto il Premio Speciale dell'Associazione Critici Televisivi.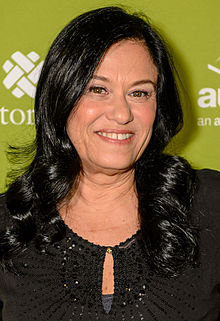 Barbara Kopple
Barbara Kopple directed and produced a Iong series of documentaries, since the early 1970's. She has shortly become one of the most prized independent filmmakers of the American cinema. Fallen Champ was nominated for an Emmy and won the Best Special Award by Television Critics Association.
FILMOGRAFIA
Winter Soldier (16mm, doc., 1970), Harlan County, U.S.A. (16 mm, doc., 1976), No Nukes (16 mm, doc., 1981), Keeping on (16 mm, 1989), Civil Rights: The Struggles Continues (video, doc., 1990), Out of Darkness (video, doc., 1991), American Dream (16mm, doc., 1991), Beyond JFK: The Question of Conspiracy (video, doc., 1992), Fallen Champ: The Untold Story of Mike Tyson (16mm, doc., 1993), Century of Women (16mm, TV, 1995), Prisoners of Hope (video, doc., 1995), Children of War (video, doc., 1995), Woodstock '94: The Film (16mm, doc., 1995).
Director: Barbara Kopple.
Director of photography: Kevin Keating.
Editor: Larry Silk, Bill Davis, Leon Gast.
Producer: Barbara Kopple.
Production company: ETC Films, 58 E. 11th Street, New York, NY 10003, USA, tel. +1212-6771312, fax +12125336561.
Foreign sales agent: Tri Star, 10202 W. Washington Blvd., Culver City, CA 90232, USA, tel. +1310-2808000.