Morteza is a lowly government official, grappling with the usual, financial problems. He unexpectedly comes into fifty thousand dollars and decides to keep his treasure a secret from everyone. Later he decides to sell the dollars at the foreign exchange black market and ends by becoming a foreign currency dealer.

"The film is the story of a man who gets involved in an unusual event. What attracted me to the story was its entanglement with small but serious problems that at the same time have a humorous tone. It is an illusion for people to get rid of the problems and difficulties Of everyday life. And, more often, illusions appear in their lives..." (Rakhshan BaniEtemad)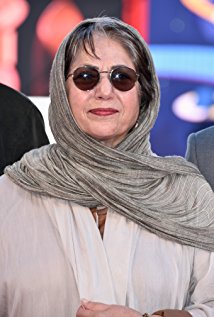 Director: Rakhshan BaniEtemad.
Screenplay: Farid Mostafavi, Daryush Moaddabiyan.
Director of photography: Hassan Gholizadeh.
Art director: Negar Javdan.
Editor: Shirin Vahidi.
Music: MohammadReza Aligholi.
Sound: Hashem Musavi, Shapur Hakimi.
Cast: Ali Nassirian, Mahtal Nojumi, MohammadAli Keshavarz, Rasul Najafian, Ali Ramez, Mehdi Kashanian, Ahmad Raiabi, Ramin Pooriman, MohammadAli Zarandinia.
Production company: Hedayat Film.
Foreign sales agent: Farabi Cinema Foundation, 55 Sie-Tir Ave., 11358 Teheran, Iran, tel. +9821671010, fax +9821-678155.