Nasrollah is an honest and untiring worker who lives on the outskirts of Teheran with his family. He gives up his Job and scrapes together enough money to buy a piece of land he could farm. He then discovers that he has been defrauded and that his little piece of land had already been sold to another owner a month before. Nasrollah's wife is desperate. His brotherinlaw, Ashgar, offers to help the unfortunate Nasrollah by selling him the canaryyellow car that he uses as a taxi. After a few days, the car is robbed and Nasrollah walks up and down the streets of the entire city, combing it from top to bottom in a desperate attempt to find the stolen car. He accidentally meets another man who telIs him that he, too, was robbed of a canaryyellow car that he had just bought, Nasrollah then turns suspicious and starts acting like a makeshift detective. He discovers that Ashgar and his partner had at first sold the same car and then robbed it from three other people. The two swindlers are unmasked. As the swindIed carowners come to blows over who owns the car, Nasrollah has nothing left except the chance to get back at the swindlers in all his rage.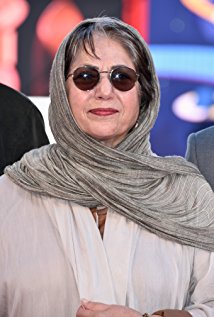 Director: Rakhshan BaniEtemad.
Screenplay: Bahman Zarrinpoor, Rakhshan BaniEtemad.
Director of photography: Hassan Gholizadeh.
Art director: Iraj Raminfar.
Editor: Shirin Vahidi.
Music: Majid Entezami.
Sound: Hadi Zhurak.
Cast: Mehdi Hashemi, Golab Adineh, Manuchehr Hamedi, Mahmud Jafari, Hamideh Kheirabadi, Tamara Roshdinavid, Ahmad Rajabi, Ali Ramez, Bahman Zarrinpoor, Esfandiar Mavandadi.
Produttori: Abdollah Eskandari, Rakhshan BaniEtemad.
Direttori di produzione: Jamshid Jahanzadeh, AliReza Shoja'ie.
Production company: Abdollah Eskandari, Rakhshan BaniEtemad.
Foreign sales agent: Farabi Cinema Foundation, 55 Sie-Tir Ave., 11358 Teheran, Iran, tel. +9821671010, fax +9821678155.