Country:
Singapore, Portugal

Singapore, 2066. The only survivor of a mysterious sect recounts the dramatic events leading to the rise and fall of his cult and how they were entangled in the country's history. Ghosts from the past return as witnesses. Singapore's landscape, suspended in a dream-like atmosphere, becomes the mirror of an unexplored collective subconscious.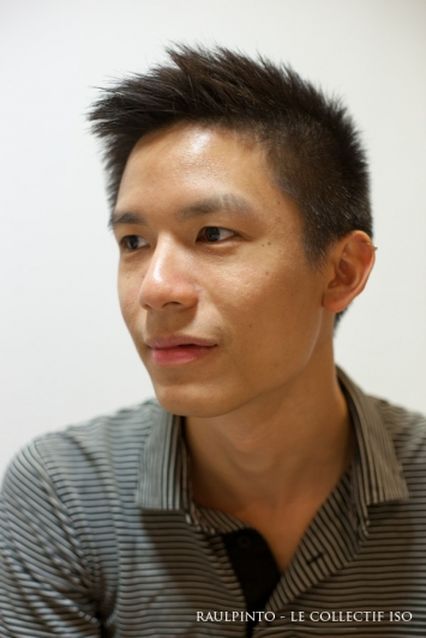 Daniel Hui
Daniel Hui (Singapore) studied at the California Institute of the Arts. He collaborates with the Network for the Promotion of Asian Culture and writes articles for their website. He is one of the founding members of 13 Little Pictures, an independent film collective whose films have been screened with acclaim in several festivals around the world. He made his debut as a filmmaker and writer in 2007 with the short The Bracelet. Many other shorts have followed since, and in 2011 he made his first feature film, No Images, which won the Pixel Bunker Award for International New Talent at Doclisboa.
FILMOGRAFIA
The Bracelet (cm, 2007), Dreams of Youth (cm, 2008), Wanderlust (cm, 2009), One Day in June (cm, 2010), Sayang (cm, 2010), Rumah Sendiri (cm, 2010), No Images (doc., 2011), Eclipses (cm, doc., 2011), Snakeskin (doc., 2014).
Declaration
film director
"Singapore has had a long history of civil disobedience, culminating in the 1950s. This history has been buried by the ruling party in Singapore, because it still reflects negatively on them. […] I was particularly interested in the cinema of this period because I found many parallels between its ideals and the ideals of activists and politicians at that time. Both wanted a racially-integrated society that is independent and no longer colonized. Unfortunately, Singapore's history has only proven to be the opposite. Researching this history has been really saddening, because of all the lost opportunities and abandoned paths my country could have taken."
regia/director
Daniel Hui
produttori/producers
Bee Thiam Tan, Joana Gusmão, Pedro Fernandes Duarte