Country:
Brazil, France, Germany

Manaus is an industrial city surrounded by the Amazon rainforest. Justino, a     forty-five-year-old member of the indigenous Desana people, is a security guard at the cargo port. As his daughter prepares to study medicine in Brasília, Justino comes down with a mysterious fever.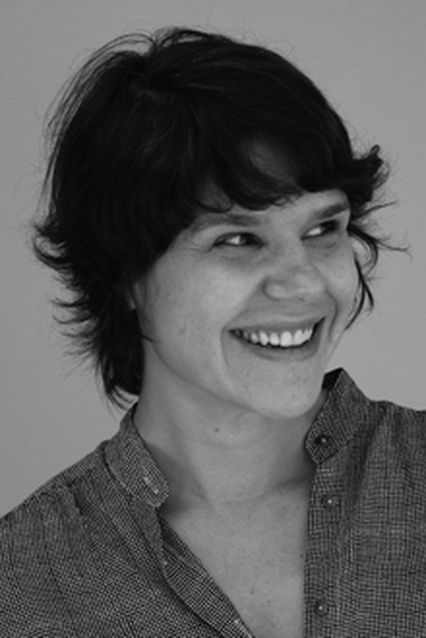 Maya Da-rin
Maya Da-Rin (Rio de Janeiro, Brazil, 1979) is a filmmaker and visual artist. She received her bachelor's degree from Le Fresnoy - Studio national des arts contemporains, holds a master's degree in cinema and art history from Sorbonne Nouvelle, and has participated in film workshops at the Cuban School of Cinema. Her works have been shown and awarded at film festivals and art institutions such as Toronto, DokLeipzig, MoMA and the Vilnius Contemporary Art Centre. Her 2010 documentary Lands was shown at over forty film festivals, and her first feature project, The Fever, was selected for the Cannes Film Festival Cinéfondation residency and for the laboratories La fabrique des cinémas du monde and TorinoFilmLab, among others. The Fever received the Best Actor Pardo, the FIPRESCI Prize for Best Film, as well as the "Environment is quality of life" prize.

FILMOGRAFIA
filmografia/filmography
E Agora José? (The World Tilts to Here, doc., 2002), Margem (Margin, doc., 2007), Terras (Lands, doc., 2009), Version française (French Version, cm, 2011), A febre (The Fever, 2019).


Declaration
film director
"The initial idea for this project emerged while I was shooting two documentaries in the Amazon region, where I met some indigenous families who had left their traditional territories deep within the forest to live in the city. I was also confronted with a new generation of urban indigenous people, who carried their traditions with them as they struggled to find their place in Brazilian society. The stories they told me about their experiences revealed the complex and tense relationship between indigenous cultures and Western civilization, which has marked Brazilian history since colonial times."
maya da-rin
A FEBRE
Brasile-Francia-Germania/Brazil-France-Germany, 2019, 98', col.

the fever

regia/director
Maya Da-Rin
sceneggiatura/screenplay
Maya Da-Rin, Miguel Seabra Lopes, Pedro Cesarino
fotografia/cinematography
Bárbara Alvarez
montaggio/film editing
Karen Akerman
scenografia/production design
Ana Paula Cardoso
costumi/costume design
Joana Gatis
suono/sound
Emmanuel Croset
interpreti e personaggi/cast and characters
Regis Myrupu (Justino), Rosa Peixoto (Vanessa), Johnatan Sodré (Everton), Kaisaro Jussara Brito (Jalmira), Edmildo Vaz Pimentel (André), Anunciata Teles Soares (Marta), Lourinelson Wladmir (Wanderlei)
produttori/producers
Maya Da-Rin, Leonardo Mecchi, Juliette Lepoutre
produzione/production
Tamanduá Vermelho, Enquadramento Produções

**
contatti/contacts
Still Moving
Pierre Menahem
pmenahem@stillmoving.fr
www.stillmoving.fr