Country:
Colombia, Uruguay, Argentina

The filmmaker's family falls into crisis when her father is diagnosed with Parkinson's disease – a condition in which the brain stops producing dopamine, the hormone responsible for muscle movement and happiness. During those years, Natalia also told her parents that she liked women. She could not understand why, if they were left-wing militants in their youth and fighting for equality and freedom, they couldn't accept that choice. Today, a decade later, they meet to talk about family ideas, homosexuality, ideological struggles and what the advance of Ricardo's disease has meant.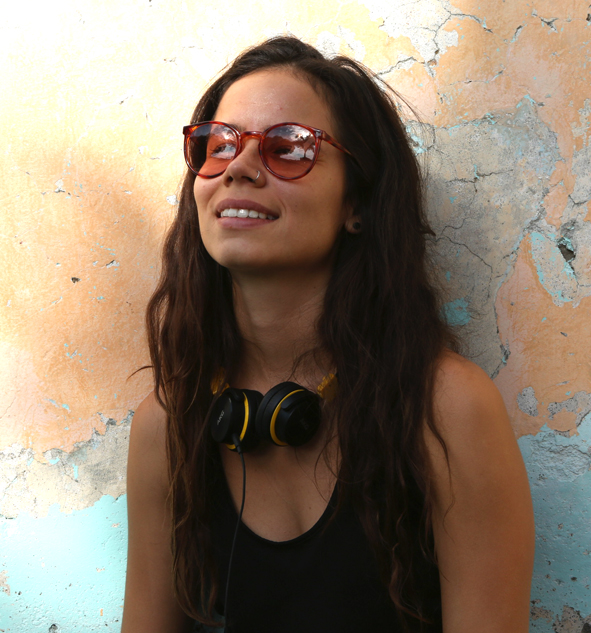 Natalia Imery Almario
Natalia Imery Almario (Cali, Colombia, 1990) studied social communication and documentary filmmaking at Universidad del Valle. She has completed a diploma in creative documentary with the same university. Her first short film, Alén (2014), won the New Creators Award from the Cartagena Film Festival FICCI 2014. Her first documentary feature, titled Dopamine (2019), was supported by different workshops, funds and markets such as Buenos Aires Talent Campus, Miradas Doc Market, Bam Audiovisual Market, Cinema in development of Toulouse and Walden Residences. She has worked as director assistant for renowned Colombian directors such as Rubén Mendoza, Diana Montenegro and Oscar Ruiz Navia.
FILMOGRAFIA
Alén (cm, 2014), Anagramas (cm, 2016), Dopamina (doc., 2019).
Declaration
film director
"Film making for me is a way of being in the world, it is the most organic way that I have found to live in it. Dopamine, my first feature film, has been a need and a beautiful exorcism."
natalia imery almario
DOPAMINA
Colombia-Uruguay-Argentina, 2019, 86', col.

dopamine

regia/director
Natalia Imery Almario
sceneggiatura/screenplay
Natalia Imery Almario, María Alejandra Briganti
fotografia/cinematography
Laura Imery Almario
montaggio/film editing
María Alejandra Briganti
scenografia/production design
Ángela Romero
musica/music
Irene Rodríguez
suono/sound
César Salazar
interpreti/cast
Ricardo Imery Valderrama, Gloria Almario Álvarez, Natalia Imery Almario, Enrica Colazzo Misciali, Ángela Romero Leyton, Luciano Colery (Gato)
produttore/producer
Oscar Ruiz Navia
produzione/production
Contravía Films
coproduzione/coproduction
Guazú Media, Natalia Imery Almario, Oh My Gómez Films

**
contatti/contacts
Contravia Films
papeto@contraviafilms.com.co
http://contraviafilms.com.co