Set in the 1930s, amid the devastation of the Dust Bowl, the story follows a fifteen-year-old boy on his quest to capture a fugitive bank robber and collect the bounty on her head, all with the goal of saving his family farm from foreclosure and begin a new life.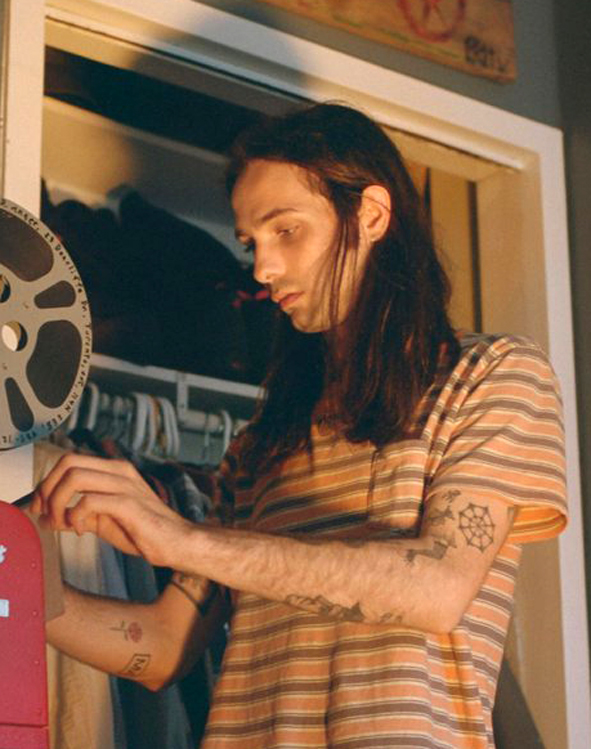 Miles Joris-Peyrafitte
Miles Joris-Peyrafitte (Albany, NY, USA, 1993) is an actor and a director. He became one of the youngest winners at the Sundance Film Festival when, in 2016, his feature film As You Are won the Dramatic Special Jury Award. After that, Miles has been working on a series of commercials and documentary films with Stept Studios, a Los Angeles-based production studio. Presented at Tribeca Film Festival and at the Jerusalem Film Festival, Dreamland (2019) is his second feature film.
FILMOGRAFIA
filmografia/filmographyBasil King: Mirage (coregia/codirector Nicole Peyrafitte, cm, doc., 2012), As a Friend (cm, 2014), As You Are (2016), Brujas (cm, doc., 2017), Dreamland (2019).
Declaration
film director
"Dust Bowl, in general, was obviously a man-made natural disaster, it was something that threatened an entire section of the country and now we see a lot of the same things that are happening. Then we didn't learn our lessons. I think, in that sense, this film is incredibly relevant."

miles joris-peyrafitte
DREAMLAND
Usa, 2019, 98', col.

dreamland

regia/director
Miles Joris-Peyrafitte
sceneggiatura/screenplay
Nicolaas Zwaart
fotografia/cinematography
Lyle Vincent
montaggio/film editing
Abbi Jutkowitz, Brett Reed
scenografia/production design
Meredith Lippincott
costumi/costume design
Rachel Dainer-Best
musica/music
Patrick Higgings, Miles Joris-Peyrafitte
interpreti e personaggi/cast and characters
Margot Robbie (Allison Wells), Finn Cole (Eugene Evans), Travis Fimmel, Kerry Condon, Garrett Hedlund, Darby Camp
produttori/producers
Margot Robbie, Tom Ackerley, Josey McNamara, Brian Kavanaugh-Jones, Rian Cahill, Brad Feinstein
produzione/production
LuckyChap Entertainment, Automatik, Romulus Entertainment

**
contatti/contacts
The Festival Agency
Selina Boye
sb@thefestivalagency.com
www.thefestivalagency.com