Country:
New Zealand, Germany

A nerdy video game developer becomes the next contestant in an illegal live-streamed death match, in this hilariously dark, viciously violent, and chillingly prescient sci-fi thriller.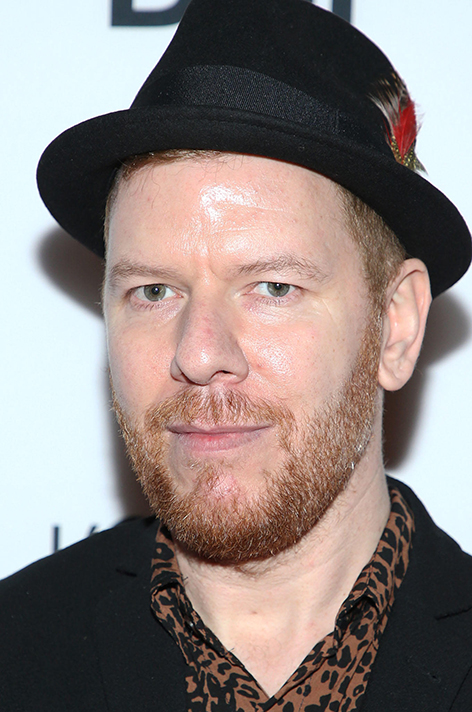 Jason Lei Howden
Jason Lei Howden (Blackball, New Zealand) is a visual effects artist, writer, and director. He graduated from the Film School New Zealand in 2005 and has worked in the film and television industry for over fourteen years, both on his own projects and as a VFX artist at Weta Digital, Iloura and Park Road Post. With Iloura, Howden worked on Baz Luhrmann's The Great Gatsby and James Mangold's The Wolverine. His studio credits also include Joss Whedon's The Avengers; War for the Planet of the Apes, directed by Matt Reeves; and Peter Jackson's The Hobbit Trilogy. His first feature, Deathgasm, which he wrote and directed, premiered at SXSW in 2015. It went on to play in many international film festivals, winning eight awards, including Best Feature Film at the Toronto After Dark Film Festival and Best Film at the Molins Film Festival.
FILMOGRAFIA
Melodies of the Hearth (coregia/codirector Wade Cowin, cm, 2010), Veil (cm, 2011), The Light Harvester (cm, 2014), Deathgasm (2015), Guns Akimbo (2019).
Declaration
film director
"We are living in a time where social media and digital entertainment are extremely prevalent in our culture. Guns Akimbo is a comment on society's cathartic lust to watch other human interactions from the comfort of their screens. SKIZM is an organization which sells pay-per-view violence, filming their victims during the worst day of their lives for entertainment. I see this as being relevant to today's twenty-four-hour news cycles, while also referencing the increasing trend of people on social media participating in illicit behavior, desperate for attention. The world of Guns Akimbo is a graphic yet stylized and often comical representation of these ideas."
jason lei howden
GUNS AKIMBO
Germania-Nuova Zelanda/Germany-New Zealand, 2019, 95', col.
guns akimbo
regia, sceneggiatura/director, screenplay
Jason Lei Howden
fotografia/cinematography
Stefan Ciupek
montaggio/film editing
Zaz Montana, Luke Haigh, Gareth van Niekerk, Julia Wong
costumi/costume design
Sarah Howden
scenografia/production design
Nick Bassett
musica/music
Enis Rotthoff
interpreti e personaggi/cast and characters
Daniel Radcliffe (Miles), Samara Weaving (Nix), Natasha Liu Bordizzo (Nova), Ned Dennehy (Riktor), Grant Bowler, Edwin Wright, Rhys Darby
produttori/producers
Joe Neurauter, Felipe Marino, Tom Hern
produzione/production
Occupant Entertainment
coproduzione/coproduction
Four Knights Film, Maze Pictures
**
contatti/contacts
The Festival Agency
sb@thefestivalagency.com
www.thefestivalagency.com