A man digs his own grave and, and as though to keep him from it, the elements and beings quiver.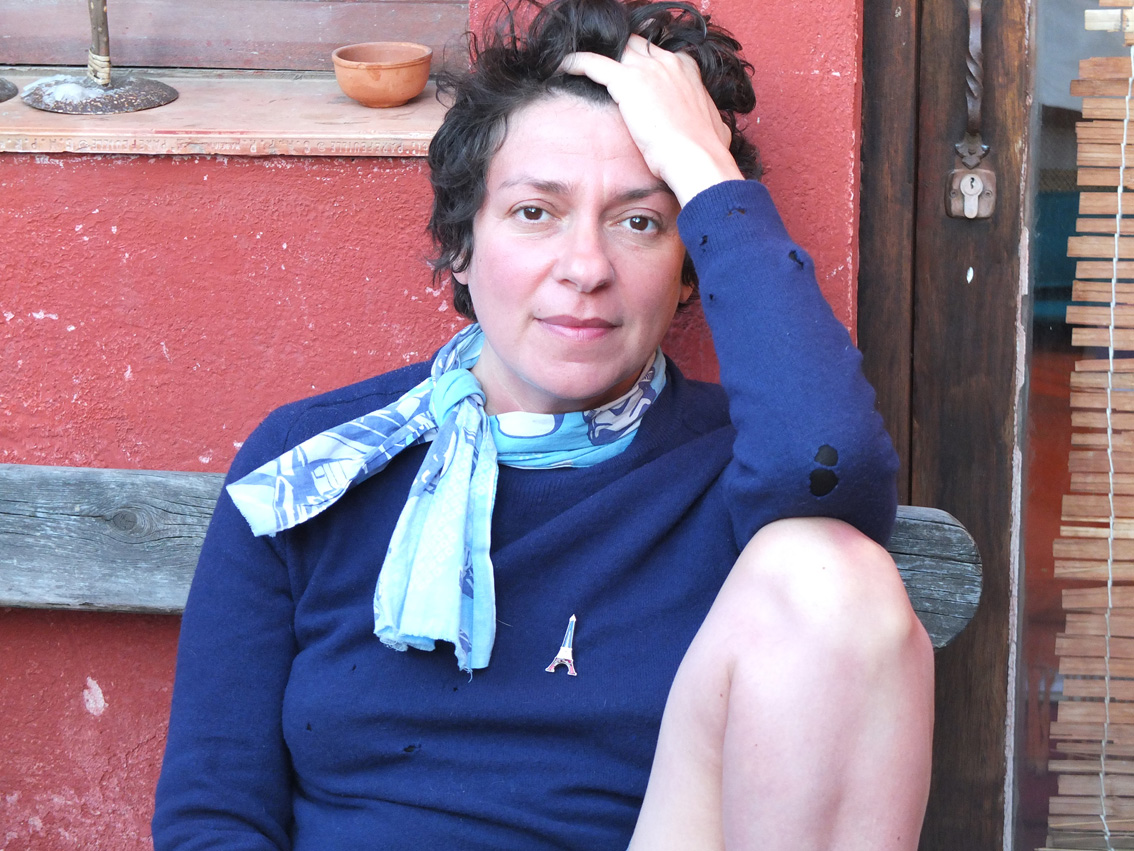 Narimane Mari
Narimane Mari (Algiers, Algeria, 1969) began her filmcareer in 2001 by producing films. In 2006 she founded the company Centrale Électrique, aiming to help directors and artists engaged with their contemporary history. In 2007 she made her first short film Prologue, about the artist Michel Haas. She then directed Scholars in the Land of Islam (2011), ninety episodes of animation for the Algerian national television. Bloody Beans (2013), her first fiction film, was selected at more than fifty film festivals and received the Grand Prix at FIDMarseille. Mari's second feature, the documentary Les fort des fous (2017) had its world premiere in Locarno. In 2015 she produced Round About in My Head by Hassen Ferhani, Grand Prix FID, Grand Prix Torino Film Festival. Le fort des fous, her second feature film, which premiered at Locarno Film Festival, was presented at DOCUMENTA 14 as an installation. Today, she's editing her next film We Had the Day, Bonsoir!
FILMOGRAFIA
Prologue (cm, doc., 2007), Loubia Hamra (doc., 2013), Le fort des fous (doc., 2017), Holy Days (mm, doc., 2019).
Declaration
film director
"The title imposed itself as days went by. I did not look for it, even if the subject matter could, for some, lend itself to reach the sacred as we perceive it – that is to say up above us – while everything bustles in our daily lives. The film is simple, very simple. It's a love and death story that touches us all. So I did not seek to create more than the image that imposed itself in the intimacy of this place – our inner space – that does not require broad shots, context, or words."
narimane mari
HOLY DAYS
Algeria-Francia/Algeria-France, 2019, 40', col.

holy days

regia, soggetto, sceneggiatura/director, story, screenplay
Narimane Mari
fotografia/cinematography
Narimane Mari, Antonin Boischot
montaggio/film editing
Narimane Mari, Djamel Kerkar, Corentin Doucet
musica/music
Los cousinos Cosmic Neman, Dr. Shoenberg, Featuring Quentin Rollet
suono/sound
Antoine Morin, Boualem Hammouche, Florent Fournier-Sicre
interpreti/cast
Michel Haas, Bilio Kaliakatsou, Julia Hilmer, Saadi Ikhelfoum
produzione/production
Centrale Électrique, Allers Retours Films


**
contatti/contacts
Narimane Mari
narimanemari@gmail.com