Every morning, under the walls of Palermo's prison, dozens of families wait their turn to visit their loved ones, under detention. In the queue, lot of little things, stories and troubles arise from the chatting of the families, unveiling beauties and contradictions of familial warmth, of the whole city and of its people's soul. The silent faces show bitterness, but also a strong anticipation for the visit to come.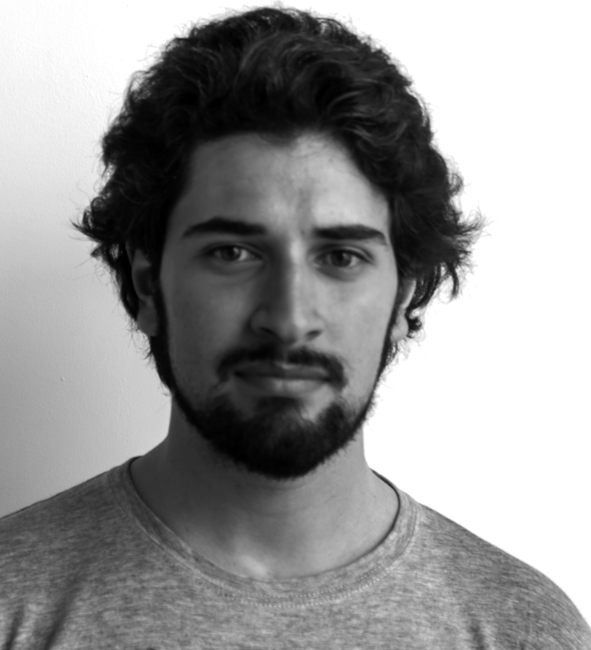 Dario Fedele
Dario Fedele (Arezzo, Italy) has long worked as story-boarder and grip with Paolo Sodi, a director from Arezzo. In 2017 he directed La stanza as part of the "Palermo a pezzi" project, organized by Festival delle letterature migranti. In 2019 he graduated in documentary film at Centro sperimentale di cinematografia (Sicily). There he made Contrapposti, co-directed with Francesca Iandiorio as first year project, and La Buca, his graduation film.
FILMOGRAFIA
La stanza (cm, 2017), Contrapposti (coregia/codirector Francesca Iandiorio, cm, doc., 2017), La buca (cm, doc., 2019).
Declaration
film director
"Drawing has been my very first approach to the inmates families. At first it was just a way to get survey notes for a movie that would have tell his story through footage. Then, inspired by the reading of New York by Will Eisner and by discussing with some colleagues of mine, I started letting my sketches become more and more an honest and intimate narration, infused with my own gullible nature, a bit tentative and attached to fairness, till they became one with the film's language. Like photos, fixed drawings let you observe their every single stroke. Thanks to the foundation given by on-the-field recordings, the grain of the ink becomes the grain of our reality."
dario fedele
LA BUCA
Italia/Italy, 2019, 28', col.

the draw

regia, fotografia, suono, illustrazioni/director, cinematography, sound, drawnings
Dario Fedele
montaggio/film editing
Dario Fedele, Francesca Iandiorio, Marzia Mete
musica/music
Miguel y la Muerte
produzione/production
Centro Sperimentale di Cinematografia

**
contatti/contacts
Centro Sperimentale di Cinematografia - Sede Sicilia
palermo@fondazionecsc.it