A path of sensations that attempts to gather around its nature without revealing it, without opening itself to any human language. Rather, as an animal's night call, it exists vanishing in its own closure and muteness. The film reestablishes itself onto its state of unsolved, lost and forgotten space, as a word without name, experiencing itself as a simple gesture, dreamily suspended through its own electric tension, far from any sort of destination, salvation, redemption.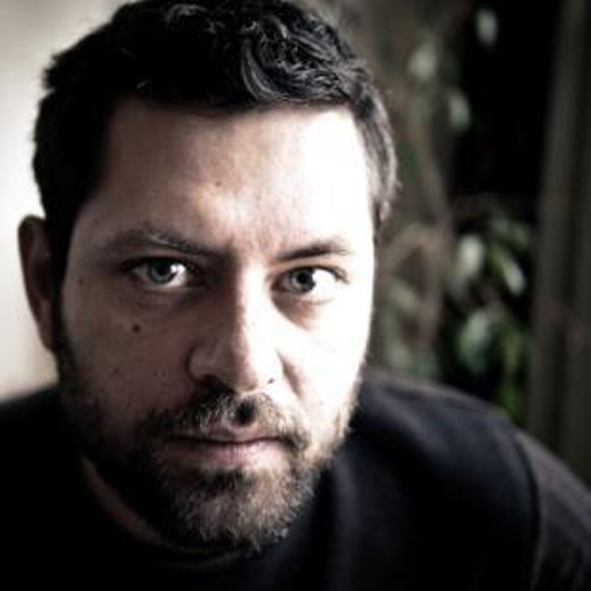 Giuseppe Boccassini
Giuseppe Boccassini (Terlizzi, Bari, Italy, 1979) is an Italian filmmaker mainly working in Germany and Italy. He graduated in film theory at the University of Bologna and in film direction at The New University of Cinema and Television located in Cinecittà, Rome. His work has been shown at several international film festivals and exhibitions, including FIDMarseille, Edinburgh International Film Festival, Torino Film Festival, Jihlava IDFF, Trentino History Museum, Pesaro Film Festival, Avvistamenti. His entire film production is distributed by Light Cone. By transforming and manipulating various sources of archival material, his work reflects upon the notion of the tactile closeness of contemporary media. His most recent collaborations include the film editing for Aldo Tambellini's solo exhibition "Black Matters," at ZKM Karlsruhe, Germany and he is in charge of the programme at Fracto, an Experimental Film Encounter at ACUD macht neu, Berlin.
FILMOGRAFIA
Lezuo (cm, 2013), The Tin Hat (cm, 2014), Orbit (cm, 2016), Debris (cm, 2017), Temple of Truth (cm, 2018), La notte salva (cm, 2019).
giuseppe boccassini
LA NOTTE SALVA
Italia-Germania/Italy-Germany, 2019, 11'53'', col.

la notte salva

regia/director
Giuseppe Boccassini
suono/sound
Antonio Bertoni

**
contatti/contacts
Giuseppe Boccassini
g.boccassini@gmail.com