When a devil, which can morph into a human being, invades Kang-gu's family and creates doubt and suspicion among them, his brother Joong-su, who is a pastor, must come to their aid. But he's reluctant to do so because of his failed exorcism in the past, which resulted in the death of a young girl. He has little choice to perform one last exorcism for the sake of his family.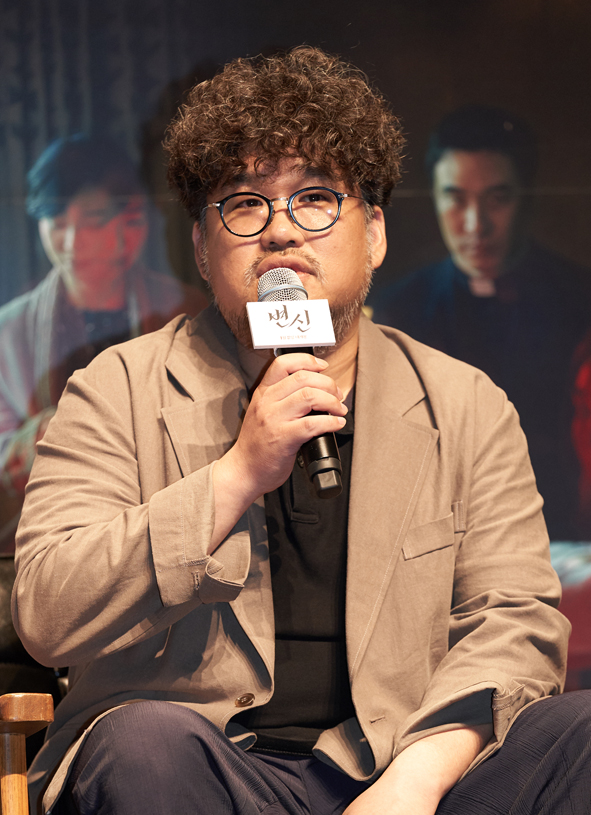 hong-sun Kim
Kim Hong-sun (South Korea, 1969) received an MFA degree from the Tisch School of Film & Television of New York University. Starting his career in television, he worked as an assistant director on many prominent shows, such as 90 Days, Time to Love (2006), Working Mom (2008), Style (2009) and Dae Mul (2010). He graduated to both the director's chair and features with 2012's gritty organ dealing thriller Traffickers. A solid performer at the box office, Traffickers also earned him the Best New Director Award at the Blue Dragon Film Awards. He followed it up with the equally successful Kim Woo-bin-led crime caper The Con Artists in 2014.
FILMOGRAFIA
Boolkkotnoli (serie tv/tv series, 2006), Gong-mo-ja-deul (2012), Liar Game (serie tv/tv series, 2014), Ki-sool-ja-deul (2014), Ban-deu-sui-jab-neun-da (2017), Byeonshin (2019).

kim hong-sun
BYEONSHIN
Corea del Sud/South Korea, 2019, 113', col.

metamorphosis

regia/director
Kim Hong-sun
sceneggiatura/screenplay
Kim Hyang-ji, Kim Hong-sun
fotografia/cinematography
Yoon Ju-hwan, Kim Jae-sung
montaggio/film editing
Shin Min-kyung
costumi/costume design
Lee Eun-kyung
scenografia/production design
Lee Jeong-woo
musica/music
Kim Jun-seong
suono/sound
Lee Seung-yup, Kim Young-rok
interpreti e personaggi/cast and characters
Bae Sung-woo (Joong-su), Sung Dong-il (Kang-gu), Jang Young-nam, Kim Hye-joon, Kim Kang-hoon, Cho Lee-hyung
produttori/producers
Gu Sung-mok, Hwang Sang-gil
produzione/production
Danacreative
coproduzione/coproduction
Trust Studio

**
contatti/contacts
Contents Panda
nhkim@its-new.co.kr
http://www.its-new.co.kr