MOVIMENTI DI UN TEMPO IMPOSSIBILE
MOVIMENTI DI UN TEMPO IMPOSSIBILE

The elements of this video are the ruins of a house for attracting birds, the first movement of the Quartet in F major by Maurice Ravel and then rain, wind, snow and fog. A long take presents, in a far-fetched sequence, the four meteorological elements which befall the different portions of the ruins. The four musical instruments, performing the quartet, cease to be an ensemble and become, individually, the audio tracks corresponding to each of weather. So the sound of the first violin drips as the rain, that one of the second violin is snow-muffled, the sound of the viola moves like the wind and that one of the cello reverberates like inside the fog.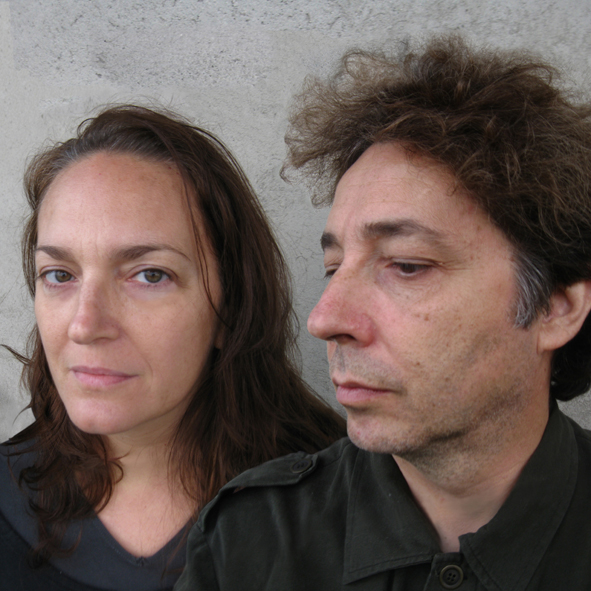 Flatform Flatform
Flatform is a collective artist acting since 2006 and based in Milan and Berlin. Films by Flatform have been featured in several film festivals such as Quinzaine des realisateurs, Festival de Cannes, IFFR in Rotterdam, Venice Intl. Film Festival, IFFT in Toronto. Works by Flatform have been shown in many museums and institutions including, among others, Hirshhorn Museum in Washington, Wexner Center for the Arts in Columbus, Centre Pompidou in Paris, MSU-Museum of Contemporary Art in Zagreb, MAXXI Museum in Rome, Haus der Kulturen der Welt in Berlin, Garage Museum of Contemporary Art in Moscow, Museu da Imagem e do Som in São Paulo.
FILMOGRAFIA
Intorno allo zero (cm, 2007), In natura non esistono effetti speciali, solo conseguenze (cm, 2007), Domenica 6 aprile, ore 11:42 (cm, 2008), 57.600 secondi di notte e luce invisibili (cm, 2009), Non si può nulla contro il vento (cm, 2010), Un luogo a venire (cm, 2011), Movimenti di un tempo impossibile (cm, 2011), Trento Symphonia (cm, 2014), Quantum (cm, 2015), Eleven Trails (cm, 2018), Quello che verrà è solo una promessa (cm, 2019), Approaches to a Theory of Punctuation (cm, 2019).
Declaration
film director
"In this work are visible the causes of a change. The time of a metamorphosis is concentrated or accelerated by the simultaneity of its causes. Just as in music, in this video there are the different weather conditions to appear individually before reaching a far-fetched choral weather. The sound, become solid, undergoes climate agents."
flatform
MOVIMENTI DI UN TEMPO IMPOSSIBILE
Italia/Italy, 2011, 8', col.

movimenti di un tempo impossibile

regia, montaggio, progetto sonoro/director, film editin, sound project
Flatform
fotografia/cinematography
Andrea Gorla
compositing
Marco Forni
ingegneria del suono/sound engineering
Antonio Guido
musica/music
Maurice Ravel
esecuzione/music performance
Quartetto dell'Orchestra sinfonica/String quartet of the symphony Orchestra Rossini, Pesaro

**
contatti/contacts
flatform@flatform.it
www.flatform.it