Lex Cordova is a young woman who counsels terminally ill clients that have trouble letting go. While proving uniquely talented in her ability to connect with the dying, Lex is at a total loss when it comes to dealing with everyone else. Armed with only the misguided guidance of Gary, her father and business partner, unsolicited loyalty from Nora, a former client obsessed with samurai culture, and an awkward romance with Spencer, a seductive, but morally ambiguous psychic, Lex struggles to help Valerie, her most challenging client yet.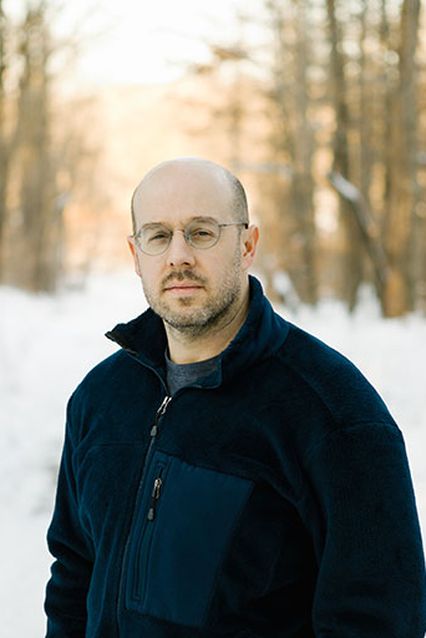 Paul Shouldberg
Paul Shoulberg (1986) is a 2007 graduate of the MFA playwriting program at Indiana University and earned his BA in theatre and film from the University of Kansas in 2004. He wrote and directed The Good Catholic (2017), a feature film which won the Panavision Spirit Award at the Santa Barbara International Film Festival and Best Screenplay at the Milan Film Festival. His latest film, Ms White Light, which he wrote and directed, stars Judith Light, John Ortiz, and Roberta Colindrez. 
FILMOGRAFIA
filmografia/filmography
At Me or With Me (cm, 2015), The Good Catholic (2017), Ms White Light (2019).
Declaration
film director
"I was sort of obsessed with death. Evidently, I'm going to die at some point, and this was something I just had to get out into the world. There are a lot of tonal shifts in the film. It goes from comedy to drama – sometimes in a single beat. I wanted to make sure that these actors all had a natural sense of humor and a sense of empathy." 
regia, soggetto, sceneggiatura/director, story, screenplay
fotografia/cinematography
scenografia/production design
interpreti e personaggi/cast and characters
Roberta Colindrez (Lex Cordova), Zachary Spicer (Spencer), John Ortiz (Gary), Judith Light (Valerie), Taylar Fondren (Ellen)
Zachary Spicer, John Robert Armstrong, Gordon Strain
**
contatti/contacts
Pigasus Pictures
zacharyspicer@pigasuspictures.com
www.pigasuspictures.com