On the steps outside New York City's dizzying central bus station, Port Authority, a girl named Wye vogues with her siblings. Paul, a young drifter, watches her, transfixed by her beauty. After he seeks her out, an intense love soon blossoms. Wye introduces him to the ballroom community, an underground LGBTQ subculture, and to her house, a self-selected chosen family. But when Paul realizes Wye is trans, he is forced to confront his feelings for her and the social forces that seek to rupture their bond.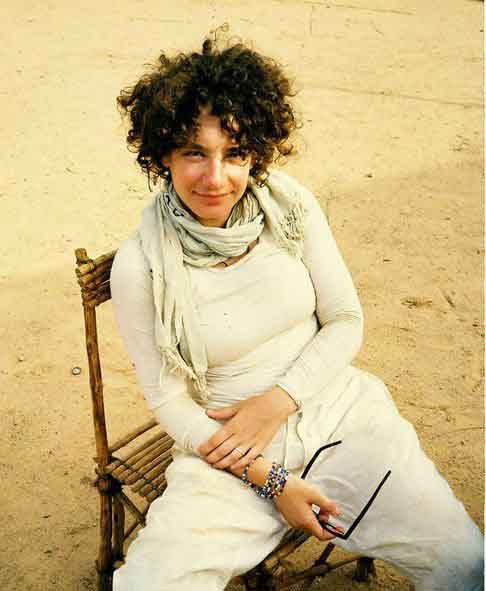 Danielle Lessovitz
Danielle Lessovitz (Kansas City, KS, USA) graduated with a major in documentary film and sound design for installation and has been a scholarship at the Tisch School of the Arts in New York to study directing. In 2009, she directed her first short, Batteries, which was screened at the film festivals in Philadelphia and Tallgrass, Kansas. Her third short, The Earthquake, has been screened at 30th Torino Film Festival, and has received a New Filmmaker Award from the Philadelphia Jewish Film Society and Best Heartland short at the Kansas City Film Festival. Port Authority is her first feature film.
FILMOGRAFIA
Repetitive Act (cm, 2008), The Fish (cm, 2008), Batteries (cm, 2009), The Earthquake (2012), Neon Heartache (cm, 2013), The Anatomy of Injury (cm, 2013), Port Authority (2019).
Declaration
film director
"The film deals with what is real versus what is fiction and how the two aren't always easy to distinguish. Film is like this in many ways, on one level it is a fiction, but it's a fiction that can either mask or reveal a deeper truth. I didn't want audiences to get too sucked into the fictional aspects. In the story, Paul feels like he has to assume a false self in order to be loved. […] I wanted to be as honest as possible about what was real and not real in order to make space for audience reflection."

danielle lessovitz
PORT AUTHORITY
Usa-Francia/USA-France, 2019, 94', col.

port authority

regia, sceneggiatura/director, screenplay
Danielle Lessovitz
fotografia/cinematography
Jomo Fray
montaggio/film editing
Clémence Samson, Matthew C. Hart
scenografia/production design
Emmeline Wilks-Dupoise
costumi/costume design
Chester Algernal Gordon
musica/music
Matthew Herbert
interpreti e personaggi/cast and characters
Fionn Whitehead (Paul), Leyna Bloom (Wye), McCaul Lombardi (Lee), Louisa Krause (Sara), Will Default (Nix), Stephen Cavalieri (Fats), Eddie Plaza (Eddie McQueen), Taliek Jeqon (Taliek McQueen)
produttori/producers
Rodrigo Teixeira, Virginie Lacombe, Zachary Luke Kislevitz, Paris Kassidokostas-Latsis, Terry Dougas
produzione/production
Madeleine Films
coproduzione/coproduction
RT Features, Sikelia Productions


**
contatti/contacts
mk2 Films
anne-laure.barbarit@mk2.com
www.mk2films.com