All that remain of Poe's short story are the title and the obsession for women who died young and are chained to our world, splendid bodies conserved in glass cases. The rest, the mortal duel between two bitter friends-enemies, a doctor and an architect, who fought together in WWI, was created by the "King of the Bs" Edgar G. Ulmer, who focuses on the ambiguity of spaces and faces, shadows, and the charisma of two gigantic adversaries: Bela Lugosi and Boris Karloff. A pillar of bizarre ghoulishness.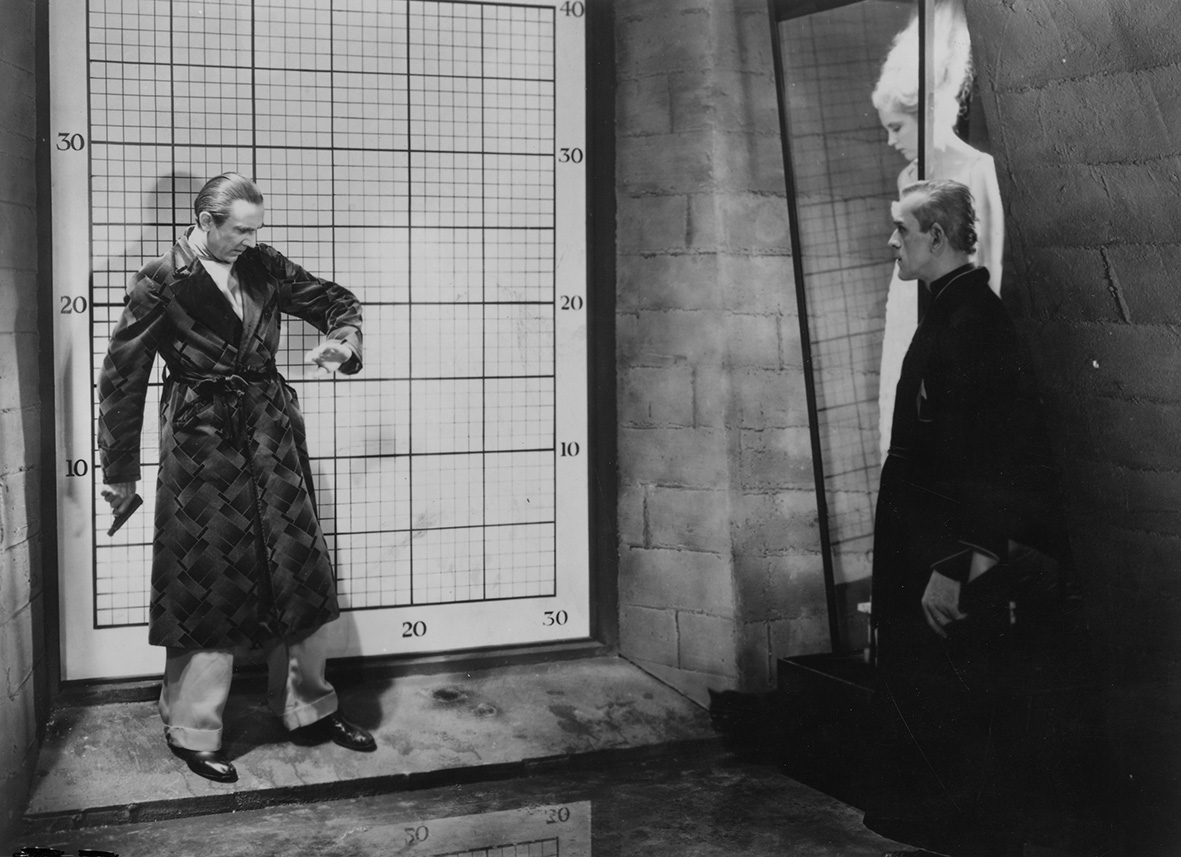 Edgar G. Ulmer
FILMOGRAFIA
filmografia essenziale/essential filmography
Damaged Lives (Vite rovinate, 1933), The Black Cat (Il gatto nero, 1934), Bluebeard (La follia di Barbablù, 1944), Detour (id., 1945), The Strange Woman (Venere peccatrice, 1946), Ruthless (Il dominatore di Wall Street, 1948), The Man from Planet X (L'uomo dal pianeta X, 1951), Murder Is My Beat (Il delitto è la mia vita, 1955), The Naked Dawn (Fratelli messicani, 1955), Daughter of Dr. Jeckyll (La figlia del dott. Jeckyll, 1957).



edgar g. ulmer
THE BLACK CAT
Usa, 1934, 65', bn/bw

regia/director
Edgar G. Ulmer
soggetto/story
dall'omonimo racconto di/from the short story of the same title by Edgar Allan Poe
sceneggiatura/screenplay
Peter Ruric, Edgar G. Ulmer
fotografia/cinematography
John Mescal
montaggio/film editing
Ray Curtiss
scenografia/production design
Charles D. Hall
musica/music
Heinz Roemheld
interpreti e personaggi/cast and characters
Boris Karloff (Hjalmar Poelzig), Bela Lugosi (Vitus Verdegast), David Manners (Peter Allison), Jacqueline Wells (Joan Allison), Lucille Lund (Karen)
produttore/producer
Carl Leammle jr.
produzione/production
Universal Pictures