Time and tide is a cinematic essay on the stilling of nature. Filmmaker Marleen van der Werf closely observes the pace of the ever-changing coast. Following the tides of the wind, her camera slowly encounters the void of stillness. The natural scenery evolves into a simile for an emotional landscape.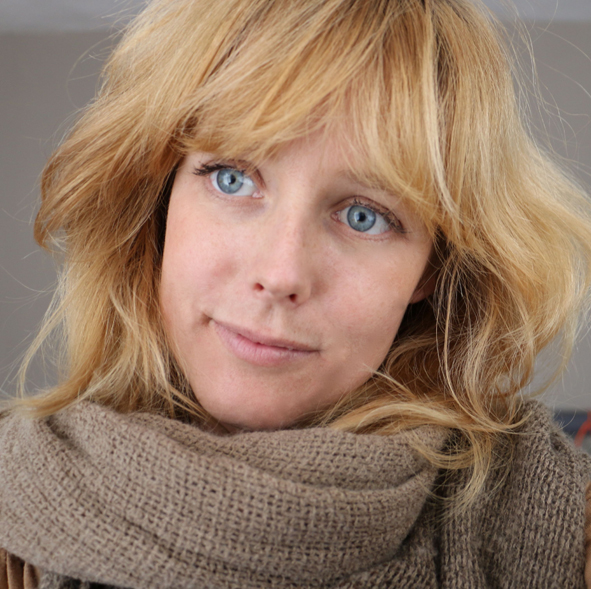 Marleen Van der werf
Marleen van der Werf, after finishing her research master's in both biology and philosophy, graduated for a master's in (wildlife) documentary filmmaking in the UK. From out this background, she developed her own distinctive style of writing and audio-visual storytelling. She carefully researches her subjects, aiming to find unique approaches and explore the boundaries of genres to challenge the thoughts of the audience. Marleen van der Werf writes, produces, directs, shoots and edits (documentary) film projects, installations and performances which are shown and awarded all over the world.
FILMOGRAFIA
Het meisje en de boom (cm, doc., 2014), Where the Money Grows (cm, doc., 2016), Tijd en tij (cm, doc., 2018).
Declaration
film director
"Biology intensified my way of looking at the world and nature particularly, while at the same time philosophy forces me to ask plenty of questions. […] For me, nature still is a private space that provides instant relaxation and clearance of mind."
marleen van der werf
TIJD EN TIJ
Paesi Bassi/The Netherlands, 2018, 30', col.

time and tide

regia, soggetto/director, story
Marleen van der Werf
fotografia/cinematography,
Marleen van der Werf, Misja Pekel
montaggio/film editing
Marleen van der Werf, Menno Otten
musica/music
Dennis van Tilburg
suono/sound
Michiel de Boer
produttori/producers
René Huybrechtse, Wilant Boekelman, Ernst de Jong, Rogier Kramer
produzione/production
Dutch Mountain Film, Wild Work Productions
coproduzione/coproduction
Evangelische Omroep (EO)

**
contatti/contacts
Dutch Mountain Film
Wilant Boekelman
info@dutchmountainfilm.nl
www.dutchmountainfilm.nl