Country:
Italy, UK, USA, Greece

Tommaso is the story of an American artist living in Rome with his young wife Nikki and their three-year-old daughter, DeeDee. Their relationship is in turmoil and Tommaso must come to terms with his wife's desire to change the rules of their marriage. This change between Tommaso and his wife is set against his simple day to day life; as a student taking Italian classes, as a teacher working with young acting students, hand most importantly his relationship and the pure love he feels for his young daughter. He is an ex-addict and alcoholic in active recovery, all in a city he calls home but is still foreign with the language.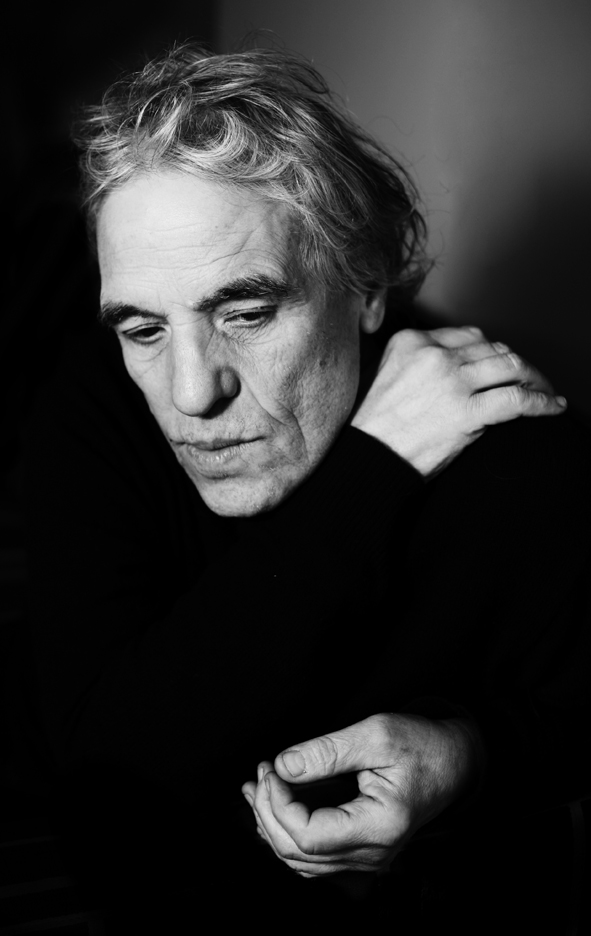 Abel Ferrara
Abel Ferrara (New York, USA, 1951) is an independent director and he is always surrounded by trusted co-workers, who have followed him throughout his career. In 1979 he directs his first full-length film, The Driller Killer, but his most important successes can be traced to the 1990s: King of New York (1990) and Bad Lieutenant (1992). After letting himself be tempted by Hollywood, he returned to extremist and independent cinema, obsessed with the problem of sin, guilt and redemption. Among his latest films, Pasolini (2014) and the documentary Piazza Vittorio (2017).
FILMOGRAFIA
filmografia essenziale/essential filmographyThe Driller Killer (id., 1979), Ms. 45 (L'angelo della vendetta, 1981), Fear City (Paura su Manhattan, 1984), China Girl (id., 1987), King of New York (id., 1990), Bad Lieutenant (Il cattivo tenente, 1992), Body Snatchers (Ultracorpi - L'invasione continua, 1993), Snake Eyes (Occhi di serpente, 1993), The Addiction (The Addiction - Vampiri a New York, 1995), The Funeral (Fratelli, 1996), The Blackout (Blackout, 1997), New Rose Hotel (id., 1998), 'R Xmas (Il nostro Natale, 2001), Mary (id., 2005), Go Go Tales (id., 2007), Napoli, Napoli, Napoli (2009), 4:44 Last Day on Earth (4:44 L'ultimo giorno sulla terra, 2011), Pasolini (2014), Alive in France (doc., 2017), Piazza Vittorio (doc., 2017).
Declaration
film director
«The film vacillates between what is real and what isn't. What does it matter if the origins of a story are true or false? What counts is the truth within the film. We're creating this kind of new character who's an interesting guy. It's not really me and it's not really… not me. It's more specific to me, but once Willem starts playing, it's a dangerous game»
abel ferrara
TOMMASO
Italia-Regno Unito-Usa-Grecia/Italy-UK-USA-Greece, 2019, 117', col.

tommaso

regia, soggetto, sceneggiatura/director, screenplay, story
Abel Ferrara
fotografia/cinematography
Peter Zeitlinger BVK, ASC
montaggio/film editing
Fabio Nunziata
scenografia/production design
Tommaso Ortino
costumi/costume design
Maya Gili
musica/music
Joe Delia
interpreti e personaggi/cast and characters
Willem Dafoe (Tommaso), Anna Ferrara (DeeDee), Christina Chiriac (Nikki)
produttori/producers
Christos V. Kostantakopoulos, Laura Buffoni, Michael Weber, Simone Gattoni
produzione/production
Faliro House, Simila(r)
coproduzione/coproduction
Vivo Film, Washington Square Films

**
contatti/contacts
The Match Factory
valentina.bronzini@matchfactory.de
www.the-match-factory.com