"I was commissioned to make Carditello's Stories and Return to Paestum by the respective superintendents of Paestum and the Royal Palace of Carditello, where war horses used to be bred. The superintendencies asked me to make a video to promote the two sites. My idea was to shoot videos in which an archeological site like the temples of Paestum, or a historical residence like the Palace of Carditello, offer a more cinematographic and perhaps a more evocative narration and drama. Certainly something different from the standards of classical promotional videos. Through the use of music and the inclusion of an element that seems unrelated to and apparently incongruous with the place itself, I tried to create a short circuit in the spectator, to give a new reading or interpretation of those places, while enhancing all the beauty and history they recount."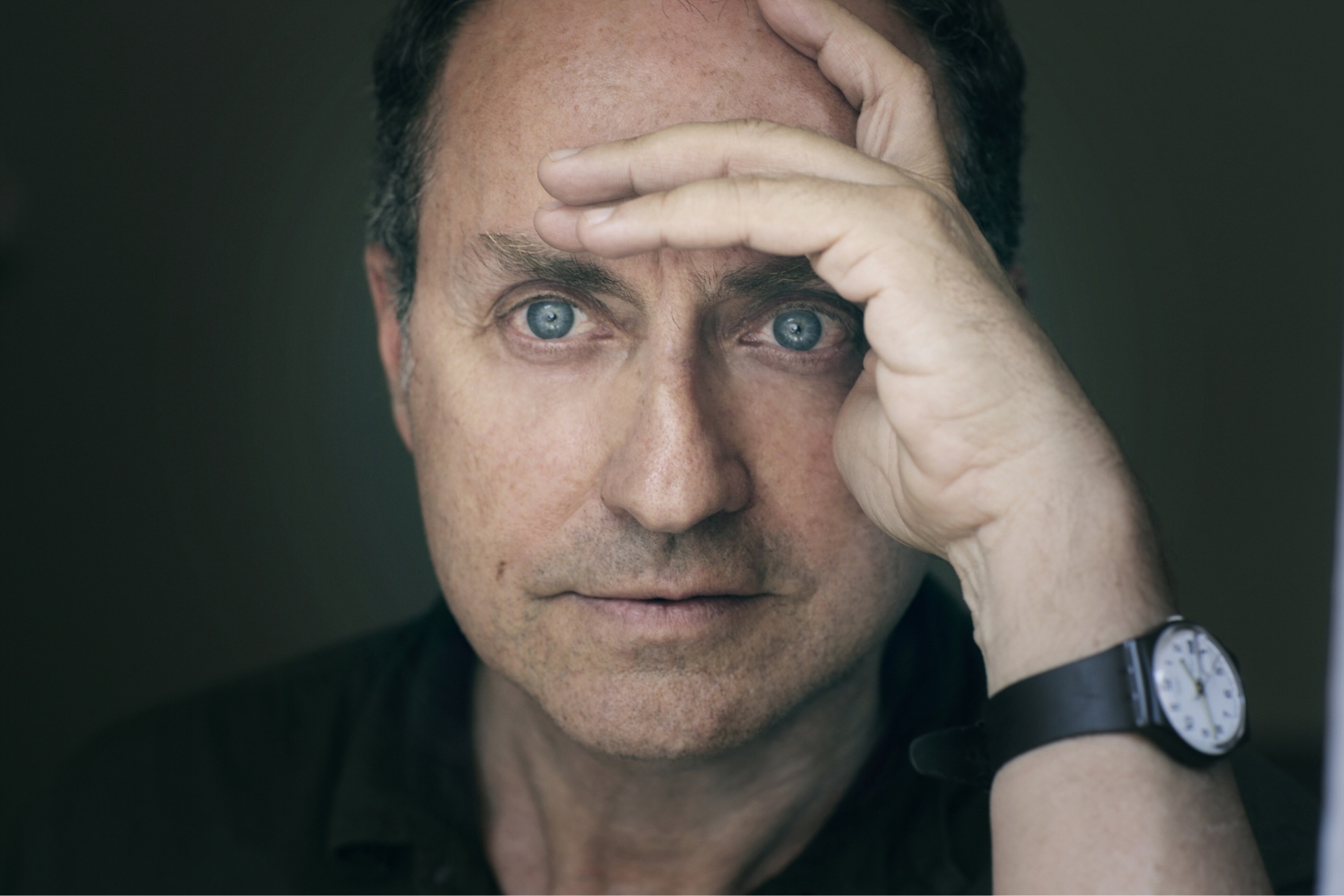 Pappi Corsicato
(Naples, Italy, 1960) studied dance and choreography at the Alvin Alley Dance School in New York, and acting at the Academy of Dramatic Arts. He then worked as Pedro Almodóvar's assistant in the movie Tie Me Up! Tie Me Down! (1989), and made his directorial debut with Libera (1993), a series of three shorts presented at the Berlinale and winner of the Silver Ribbon for Best First Feature. He directed Black Holes with Iaia Forte and participated at the Venice Film Festival in 1995, followed by Chimera in 2001. Il seme della discordia (2008) and Another Woman's Face (2012) were both in the competition section in Venice. He has also made music videos, directed for theater, and made documentaries on contemporary art, besides Armando Testa - Povero ma moderno (2012), which won the Pasinetti Award in Venice. In 2015 he presented at the Torino Film Festival the short Pompei Eternal Emotion. In 2020 he created and directed the TV series Vivi e lascia vivere.
FILMOGRAFIA
Libera (1993), I buchi neri (1995), I vesuviani (ep. La stirpe di Iana, cm, 1997), I colori della città celeste (cm, 1999), Chimera (2001), Diario di viaggio con fantasmi (doc., 2006), Il seme della discordia (2008), Ettore Spalletti (cm, doc., 2008), Questione di gusti (cm, tv, 2009), Armando Testa - Povero ma moderno (doc., 2009), Capo dio monte (cm, doc., 2010), Il volto di un'altra (2012), Pompei Eternal Emotion (cm, 2015), Vivi e lascia vivere (tv, 2020), Return to Paestum (doc, cm, 2021), Carditello's Stories (doc, cm, 2021).
Declaration
film director
"I was commissioned to make this movie, Carditello's Stories, and Return to Paestum by the respective superintendents of Paestum and the Royal Palace of Carditello, where war horses used to be bred. The superintendencies asked me to make a video to promote the two sites. My idea was to shoot videos in which an archeological site like the temples of Paestum, or a historical residence like the Palace of Carditello, offer a more cinematographic and perhaps a more evocative narration and drama. Certainly something different from the standards of classical promotional videos. Through the use of music and the inclusion of an element that seems unrelated to and apparently incongruous with the place itself, I tried to create a short circuit in the spectator, to give a new reading or interpretation of those places, while enhancing all the beauty and history they recount."
DIRECTOR: Pappi Corsicato. PRODUCTION: Soprintendenza Archeologia, Belle Arti e Paesaggio di Salerno e Avellino.
CONTACT: Pappi Corsicato