High school teacher Alan 'Hoaggie' Hoaganraad, his wife Jill and stepsons Maika and Jordon go exploring an isolated coastline. But an unexpected meeting with a pair of murderous drifters thrusts the family into a nightmare road trip where they find themselves captured by the enigmatic psychopath Mandrake, who forces Alan to confront a secret from his past.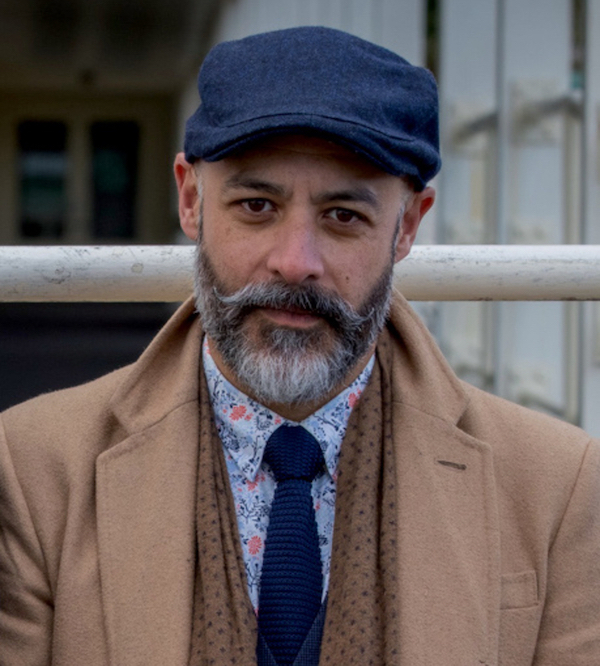 James Ashcroft
(Paraparaumu, Nuova Zelanda, 1978) is a graduate of Toi Whakaari: New Zealand Drama School, Victoria University and has studied with New York's prestigious theatre company The Wooster Group. In 2016 he was one of 20 filmmaking teams selected from around the globe to attend the Venice Biennale Cinema College and in 2018 was one of 12 directors/producers selected to attend the Torino Film Festival's inaugural Up & Coming Programme. He served as development producer on the NZFC funded feature film This Town (2020). From 2007 to 2013 he was the CEO/Artistic Director of multi-award winning Māori Theatre Company Taki Rua Productions. His short films and web series works have screened at multiple festivals.
FILMOGRAFIA
The Usher (cm, 2015), The Mavens (cm, 2015), Let Down Yuor Hair (cm, 2015), Jigsaw (cm, 2015), Tell Me You Love Me (cm, 2016), Pigs (cm, 2016), Marching (cm, 2016), Calliope Bay (cm, 2016), The Watercooler (serie tv, 2018), Coming Home in the Dark (2021).
Declaration
film director
"I've always been drawn to intimate, character driven stories investigating how ordinary people, when placed in extreme circumstances, abandon all moral judgement and simply act. Then deal with the consequences. I was introduced to Owen Marshall's short story by a close friend who, knowing my sensibilities, suggested there was potential for adaptation. The impact was immediate and visceral. I was compelled by its tone and setting, its events and characters. I knew I wanted to make something of it, but it wasn't until researching for another project that the script started to take on a life of its own".
DIRECTOR: James Ashcroft. SCREENPLAY: Eli Kent, James Ashcroft (basato sul racconto di Owen Marshall). CINEMATOGRAPHY: Matt Henley. FILM EDITING: Annie Collins. SET DESIGN: Kate Logan, Phillip Gibson. MUSIC: John Gibson. SOUND: John McKay. CAST: Daniel Gillies, Erik Thompson, Miriama McDowell, Matthias Luafutu. PRODUCTION: Homecoming Productions Ltd. CO-PRODUCTION: New Zealand Film Commission Te Tumu Whakaata Taonga.
CONTACT: Koch Media - Ludovico De Cesare