When the past re-emerges, it can prove to be uncontrollable and become another present, the here and now of a space that is contemporaneously clear-cut and indefinite, suspended within a frame of mind that can take your breath away. The movie is a journey inside this dimension, as it recounts what it means to cross this threshold and teeter between unexpected tears and sudden laughter. A reflection on old age and what you can discover by looking at yourself in this mirror, the film is the outcome of a long process of listening and dozens of lengthy encounters in five regions in Italy, in search of yesterday's world, that sometimes seems very far away and sometimes strangely present.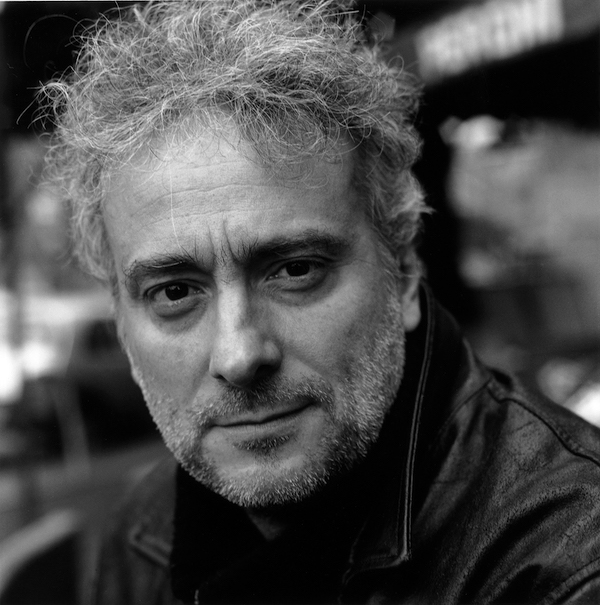 Daniele Gaglianone
(Ancona, 1966) in 1991 began collaborating with the National Film Archives of the Italian Resistance. After the short La ferita (1991), which received a prize at Turin's Festival Cinema Giovani, he debuted in feature films with I nostri anni (Our Years), selected for the Quinzaine des réalisateurs in Cannes. In 2004, with his film Nemmeno il destino (Changing Destiny), he won the Tiger Award in Rotterdam. With Rata neće biti (la guerra non ci sarà), in 2008 he won a Special Jury Prize at the Torino Film Festival and a David di Donatello for best documentary. In 2009, he made Pietro, his third fiction feature film, presented in competition in Locarno, and in 2011 Ruggine (Rust), presented at the Giornate degli Autori in Venice, as was La mia classe (My Class, 2013). In 2014, his documentary Qui, was presented at the Torino Film Festival,and in 2016, he made the short film Granma with the Nigerian filmmaker Alfie Nze, presented at Locarno. That same year, he made the short Joy, presented in Venice. The following year, he shot the TV documentary Sorelle d'Italia and presented in Turin Dove bisogna stare. In 2019, with Lina Fucà and Paolo Leonardo, he inaugurated the exhibit Solo da bambini at the Fondazione Merz in Turin. He also teaches and directs plays with the group Il BuioFuori.
FILMOGRAFIA
Nella solitudine del sangue (cm, 1990), Era meglio morire da piccoli (cm, 1992), L'orecchio ferito del piccolo comandante (cm, 1994), La carne sulle ossa (cm, 1996), I nostri anni (2000), Le domeniche del Signor Mantaut (doc., 2003), Nemmeno il destino (2004), Alle soglie della sera (doc., 2005), Rata neće biti (la guerra non ci sarà) (doc., 2008), Pietro (2009), Ruggine (2011), La mia classe (2013), Qui (doc., 2014), Granma (coregia Alfie Nze, mm, doc., 2017), Dove bisogna stare (doc., 2018), Sorelle d'Italia (tv, doc, 2018), Il tempo rimasto (doc, 2021).
DIRECTOR: Daniele Gaglianone. SCREENPLAY: Daniele Gaglianone, Stefano Collizzolli. CINEMATOGRAPHY: Matteo Calore, Mauro Nigro, Andrea Parena, Paolo Rapalino. FILM EDITING: Enrico Giovannone. MUSIC: Sergio Marchesini. SOUND: Niccolò Bosio, Alberto Cagol, Letizia Gullo, Sonia Portoghese, Francesco Spadafora. CAST: Gianni Da Deppo, Mariola Fammilume, Irene Faraon, Tonino Mancino, Paola Mazzetti, Mario Mollo, Addis Zagato. PRODUCTION: Zalab Film, Istituto Luce Cinecittà, Rai Cinema.
CONTACT: ZaLab Film - Maud Corino distribution@zalabfilm.eu