LITTLE PALESTINE, DIARY OF A SIEGE
LITTLE PALESTINE, DIARY OF A SIEGE

After the 2013 Syrian Revolution, Al-Assad's regime besieges the district of Yarmouk, largest Palestinian refugee camp in the world. Yarmouk is cut off from the rest of the world. In this film, the director records the daily deprivations while celebrating the people's courage.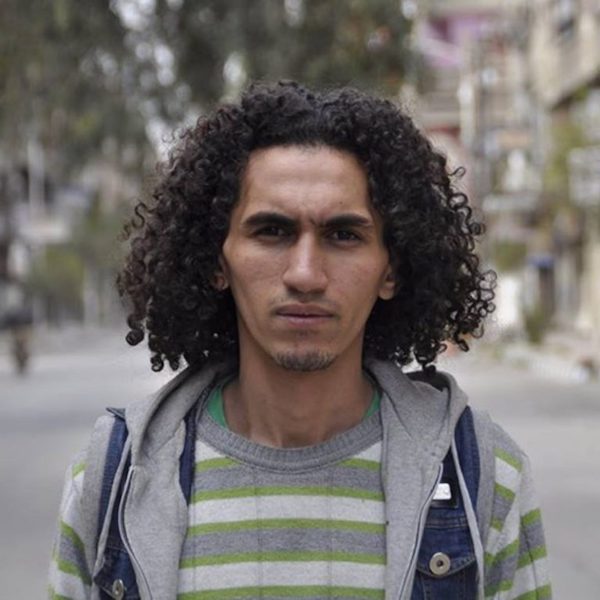 Abdallah Al-Khatib
(Yarmouk, Syria, 1989) studied Sociology at the University of Damascus. Before the revolution, he worked for the UN as coordinator of activities and volunteers and as coordinator of the Youth Support Center in Yarmouk. He participated in several documentary films relating the life of the Yarmouk camp. He is notably one of the cinematographers of Samer Salameh's 194. Us Children of the Camp, which premiered at Visions du Réel in 2017. In Sweden, he received the Per Anger Human Rights Award in 2016. Abdallah currently lives in Germany, where he was recently granted refugee status.
FILMOGRAFIA
Little Palestine (Diary of a Siege) (doc, 2021).
Declaration
film director
"I wasn't doing it to become a filmmaker. I didn't know what it meant to become a filmmaker, and I never went to the cinema regularly. There was only one cinema in the camp. I went inside and picked my way through its ruins when fleeing the camp after ISIS entered in 2015. Today, I can say that at the time I was careful not to film people in a way that was humiliating or harmed their dignity. I wasn't fully aware of that choice at the time, but there was something inside me that stopped me from filming certain scenes that violated people's sanctity. In short, I was keen to document human experience poetically, in all its contradictions, rather than documenting war crimes and building criminal cases for human rights violations."
DIRECTOR, SCREENPLAY, CINEMATOGRAPHY: Abdallah Al-Khatib. FILM EDITING: Qutaiba Barhamji. SOUND: Pierre Armand. PRODUCTION: Bidayyat for Audiovisual Arts. CO-PRODUCTION: Films de Force Majeure.
CONTACT: Lightdox - Anna Berthollet anna@lightdox.com / www.lightdox.com