Living quietly in the mountains, 12-year-old Zhang Jiaxing faces humiliation when she finds a dirty note and is accused of theft by her classmates. Assisted by her good friend who is sent back to the village, Jiaxing gets the money they need to go find her father in Shenzhen, yet her plan is wrecked when the wardrobe in which her money is hidden is accidently sold by her grandmother. Unable to repay the loan, and hopeless to see their parents, the girls resolve to find their way out in the pond, where they can be embraced once again, just like in their mother's womb.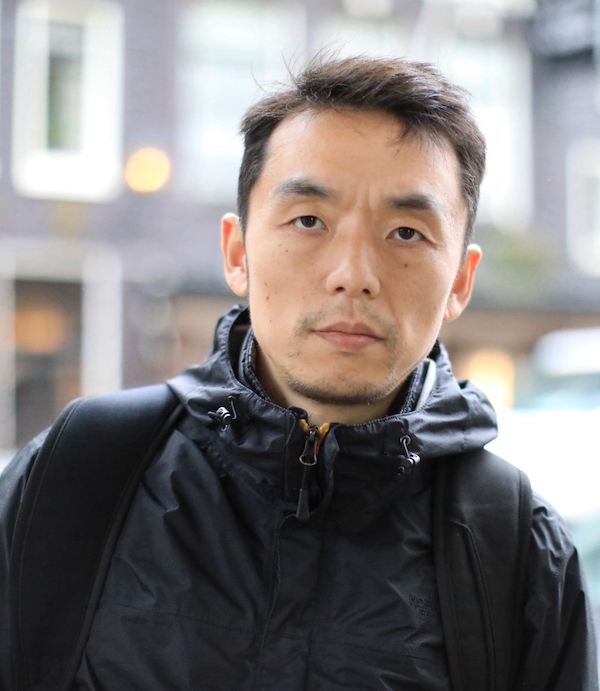 Qi Rui
(Jiangsu, China) studied cinematography at the Beijing Film Academy, and has engaged in documentary filmmaking since 2001. He was the director of photography and art for The Sunflowers (2004), and was selected for the AFA Training Program of the 2006 Busan Film Festival. His directorial debut feature, The Day is Over (2018), won Work-in-Progress Jury Award at the third Pingyao International Film Festival.
FILMOGRAFIA
The Sunflowers (2004)
Declaration
film director
"The Day is Over originates in a 2007 real-life event in Anhui, China. Deep in the mountains, girls longed for their migrant-worker fathers to return home, but to no avail. They try hard to live on their own, and face life's challenges, in their parents' absence. To me, they are like the seeds of wildflowers and grasses, falling into the earth and growing without direction. Then one day, they start looking for the meaning of their lives. All their choices seem gloomy. Yet I believe there is a moment of which their eyes sparkle with hope, when they decide to leave the mountains. I tried to stand by them, quietly observe and understand their world and their choice, and present their real lives as they are".
DIRECTOR, SCREENPLAY, CINEMATOGRAPHY, FILM EDITING: Qi Rui. SOUND: Huijia Mo CAST: Li Yingchun, Yu Ying, Kong Jingyao, Chen Huihui. PRODUCTION:
CONTACT: Good Move Media, Pearl Chan chan@goodmovemedia.com