The machinist of a fishing boat, who has emigrated from Tunisia to Mazara del Vallo, has the possibility of going back home, to Kelibia, to continue the same work he was doing in Italy. He realizes first-hand, however, that there are first-class and second-class citizens. It doesn't matter who you are, but where you come from.

"Kelibia/Ma zara is the result of long, nocturnal discussions about people's origins, and therefore about the phenomena of immigration, economic discrimination and work" (T.B. Abdallah, G. Pannone).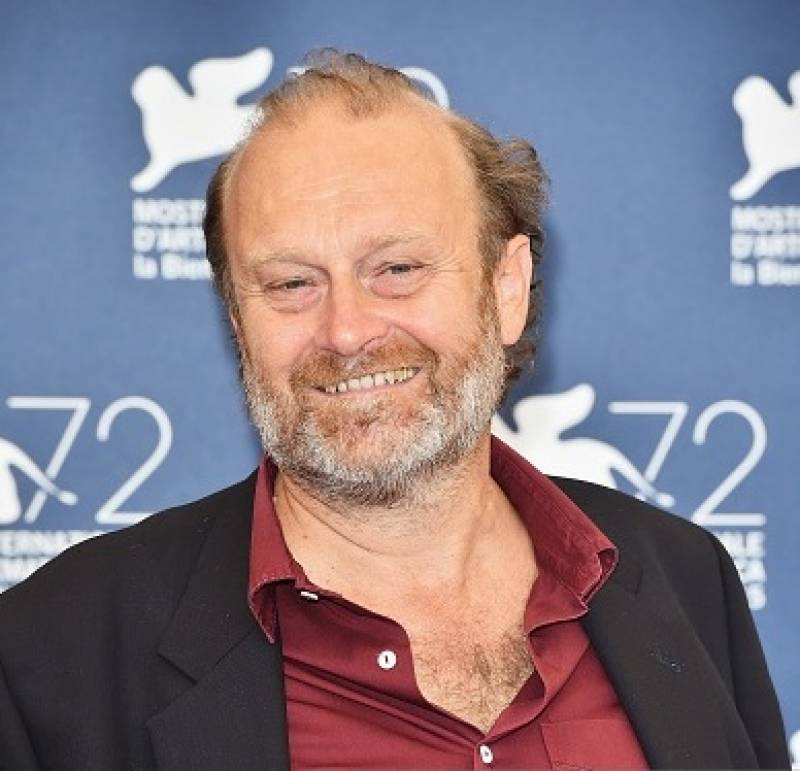 Gianfranco Pannone
Gianfranco Pannone graduated in Literature in Rome in 1988 and in 1990 graduated at the Centro Sperimentale di Cinematografia. A student of Giuseppe De Santis, Carlo Lizzani and István Szàbo, he was assistant director for Pupi Avati. Between 1988 and 1992 he worked with magazine "Cinema Nuovo." After many experiences in theatre, cinema and TV, he made several documentaries and short films, all screened at national and international film festivals. He teaches film direction at Nuct (Nuova Università del cinema e della televisione) in Roma and at the Zelig in Bolzano, and History of documentary at Roma Tre University. Since 2001 he has been writing for a column, Il vero e il falso on the magazine on line "Il documentario.it."
FILMOGRAFIA
La giostra (cm, 1989), Vacanze d'Egitto (cm, 1990), Piccola America (doc, 1990), Lettere dall'America (doc, 1995), Kenya (doc, 1995), Romani - Storie di normale integrazione (doc, 1996), Ritorno a Littoria (doc, 1996), La dama bruna - Gli ultimi giorni di Ciano (doc, 1997), Ombre del sud (1997), L'America a Roma (doc, 1998), Le leggi dimenticate (doc, 1998), Kelibia/Mazara (co-regia Tarek Ben Abdallah, cm, 1998), La guerra di Anna (doc, 1999), Così vicini, così lontani (1999), Pomodori - Viaggio nell'identità italiana (doc, 1999), Sirena operaia (doc, 2000), Ferie: gli italiani e le vacanze (2000), Viaggio intorno alla mia casa (doc, 2000), Cerimonie: gli italiani, la Chiesa, lo Stato (2001), Venezia, una città che affonda (co-regia Marco Visalberghi, 2001), Latina/Littoria (2001), Toscana: lungo il fiume (doc, 2002), Pietre, miracoli e petrolio (doc, 2004).
Director: Tarek Ben Abdallah, Gianfranco Pannone.
Screenplay: Tarek Ben Abdallah, Gianfranco Pannone, Fathy Heddaoui.
Director of photography: Tarek Ben Abdallah.
Sound: Marco Fiumara.
Music: a cura di Ipsilon Indi.
Editor: Luca Benedetti.
Cast and characters: Fathy Heddaoui (il motorista di peschereccio), Tarek Ben Abdallah (il cugino fotografo).
Producer: Armando Pannone.
Production company: L'Altritalia Ambiente, piazzale Tecchio 49/f, 80125 Napoli, Italy, tel. e fax +39-81-624793.
Co-produzione, vendita all'estero e distribuzione: Effetto Notte, via Segesta 4, 00179 Roma, Italy, tel. +39-6-7826813, fax +39-6-78398305.