THE SINGING DETECTIVE EP.6: WHO DONE IT
THE SINGING DETECTIVE EP.6: WHO DONE IT

Philip Marlow è uno scrittore di pulp costretto in un letto d'ospedale
da una grave forma di psoriasi artritica. Debilitato dalle cure dolorosissime,
è preda di allucinazioni che mescolano i suoi ricordi, il suo stato
attuale e le avventure del detective protagonista di un suo thriller. Una
serie musicale nerissima, sulfurea e ferocemente surreale, interpretata
da Michael Gambon.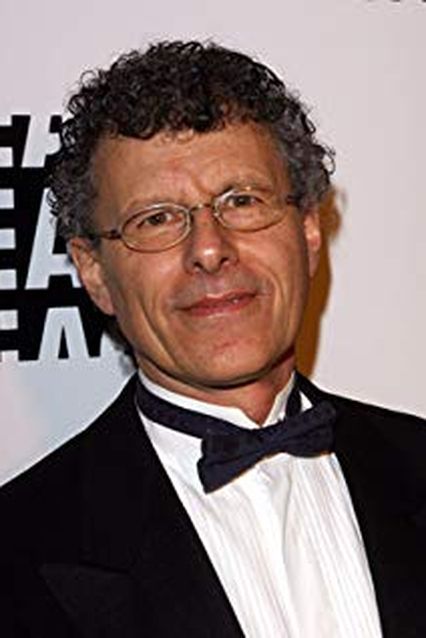 Jon Amiel
Jon Amiel ha esordito in teatro come regista per la Royal Shakespeare Company. Ha ricevuto il Premio Samuel Beckett per l'adattamento televisivo Romance, Romance (1984) e numerosi riconoscimenti nazionali e internazionali per la serie The Singing Detective (1987), trasmessa dalla BBC.
FILMOGRAFIA
Lieve juffrouw Rosenberg, waarde Mr Koonig (coregia/codirector Juul Claes, TV, 1977), BBC2 Playhouse (ep. Lunch, ep. Preview, TV, 1982), Play for Today (ep. A Sudden Wrench, TV, 1982; ep. Gates of Gold, 1983), The Last Evensong (TV, 1985), Tandoori Nights (TV, 1985), The Silent Twins (TV, doc., 1986), The Singing Detective (ep. Skin, ep. Heat, ep. Lovely Days, ep. Clues, ep. Pitter Patter, ep. Who Done It, TV, 1986), The Storyteller (ep. The Luck Child, TV, cm, 1988), Queen of Hearts (1989), Tune in Tomorrow... (Zia Julia e la telenovela, 1990), Sommersby (id., 1993), Copycat (Copycat - Omicidi in serie, 1995), The Man Who Knew Too Little (L'uomo che sapeva troppo poco, 1997), Entrapment (id., 1999), The Core (id., 2003), Reunion (ep. 1986, TV, 2005) The Tudors (ep. 2.9, ep. 2.10; I Tudors - Scandali a corte, ep. id., TV, 2008).
regia/director Jon Amiel
sceneggiatura/screenplay Dennis Potter
fotografia/cinematography Ken Westbury
montaggio/film editing Sue Wyatt, Bill Wright
scenografia/production design Jim Clay
costumi/costume design John Peacock, Hazel Pething
musica/music Stanley Myers
suono/sound Clive Derbyshire, Colin Ritchie
interpreti e personaggi/cast and characters
Michael Gambon (Philip Marlow), Janet Suzman (Nicola), Patrick Malahide (Mark Binney/Finney/Raymond),
produttori/producers Kenith Trodd, John Harris
produzione/production BBC Television/Australian Broadcasting Corporation